eating or drinking
tea tree oil
by cindy g
(Taylor MI)
Is eating or drinking tea tree oil okay? Can you eat or drink Tea Tree Oil for indigestion purposes? If so how?

Editors Reply:
Cindy, thanks for the question. I get asked this on a regular basis, so it's a good time to address the issue.
If someone would like to ingest, drink, or consume Tea Tree Oil, there is only one supplement on the market that I know of that is proven effective and safe to use internally. That product is ImmuneActive. 
Tea Tree Oil should never be purposely ingested in measurable amounts. What I mean by that is the amount of tea tree oil in Tea Tree Oil mouthwash, or tea tree oil toothpaste, or toothpicks, or even cough drops is very minimal. The amount ingested is not harmful in those cases.
Tea Tree Oil is difficult for the liver and kidneys to process, so much so that in some animals, like small dogs, cats, and birds, even very small amounts may cause tremors, stupor, or even death. 
For humans, fortunately the side effects of ingestion are rarely seen unless a tablespoon or more are ingested. Even so, the labels of most tea tree oil will clearly state "For external use only".

There's a video that comes to mind (on YouTube) of a fellow recommending the internal use of tea tree oil. It's entertaining at best, but otherwise just plain poor information. Take a look, it's an example of what NOT to do!
New Product! Eating or Drinking Tea Tree Oil is now safe with this new supplement!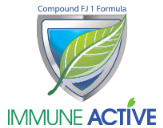 There is a new tea tree oil derived supplement that can be safely ingested, designed to fight off germs.
According to their literature, ImmuneActive is a proprietary compound called FJ1, a standardized, supercritical natural botanical extract of Melalueca Alternifolia (Tea Tree) with multiple mechanisms of action.
"These include being anti-inflammatory, anti-oxidant, and a natural producer of infection fighting white blood cells"
Tea Tree Oil for the flu and herpes? 
"Laboratory studies have proven the efficacy (of FJ1) against viral infections due to herpes virus (HPV, HSV, and influenza virus (including H1N1, H5N1 and subtypes." 
Compound FJ1 tea tree oil supplement may help in the treatment of Dengue fever! 
"A Cooperative Research and Development Agreement (CRADA) with the Walter Reed Army Institute of Research has demonstrated that Compound FJ1 has in vitro and in vivo efficacy for both the prevention, as well as the treatment of Dengue Fever on Rhesus Macaque Monkeys" 
Tea Tree Wonders is carrying this product, just $35.00 for the adult version, and $25.00 for the children's version, plus shipping. 
You can discover how to safely use tea tree oil in everyday products and uses.

I hope this information is useful. If you are having indigestion regularly, go see a healthcare professional.

Nutritionally, mint tea, chamomile, lavender, and foods that contain active healthy bacteria cultures like yogurt, kefir, sauerkraut and pickles from companies like Bubbies, Kimchi, and foods you ferment yourself may all help with the proper intestinal balance to help digest your food and calm your stomach. Even the baking soda in your cabinet may offer some help.

Good luck .
Thankfully, the Australian Tea Tree Industry Association has provided a full color booklet concerning the safety and effectiveness of tea tree oil.
It's a beautiful booklet, with lots of pictures, ideas, and products that use tea tree oil to make them work better and safer than some other over the counter non-prescription formulas.
You can  find out more information on why eating or drinking tea tree oil is unsafe by visiting our page on the toxicity of tea tree oil

What are Your Favorite
Tea Tree Oil Uses ?
What are some of your favorite tea tree oil uses?

People just like you have shared recipes, home remedies for lice, dandruff, scabies, warts, burns, pet and animal uses. Why not join the conversation?

Please, share some of your recipes, remedies, tricks, tips, and ideas on how to use tea tree oil. Feel free to write as much as you like, and include all the details you'd like.

You can mention using tea tree oil along with other nutritional supplements, soaps, lotions, balms, salts, or a combination of any or all of them. Perhaps you have a way to use tea tree oil all by itself.

Please, don't just copy and paste articles and items from other websites. Present your ideas in your own words, as though you were writing to your best friend. It makes for great reading. Don't worry about perfect grammar, style, or spelling.

Most of all, have fun. These are pages filled with your thoughts, ideas, and uses, and the rest of us all love to share as well.