Molluscum Contagiosum, Tea Tree Oil, and Iodine
First things, first I know it's been a long time since the last newsletter, we had a lot of unexpected events in our lives. Since last time I wrote, we had a medical emergency and my daughter was diagnosed with type one diabetes after a flu virus attacked her pancreas and its ability to produce insulin.
That medical emergency, has consumed a lot of time and effort and the last month and 1/2, and created some added expenses. That's why, at the end of this newsletter, I'm going to make a special offer on tea tree oil just for you who are subscribed to this newsletter.
The Good News For Warts Sufferers
I read a news article today, that discussed how researchers have proven that tea tree oil and iodine together can work effectively to get rid of warts cause by the molluscum contagiosum virus. This wart causing virus affects mostly children, but is increasingly affecting a adults.
Molluscum Contagiosum
I won't go into too many details about this virus, other than to say that it can affect huge areas on the torso arms or legs, and sometimes facial areas as well. The bumps can appear as common warts, pustules, and raised red dots. Commonly, they spread rapidly and cause irritation and some embarrassment if they're in visible areas.
The researchers studied 53 children, and 30 days later reviewed the cases of 43 of them. 19 of the children were treated twice daily with topical treatments of iodine and tea tree oil. 16 of those 19 children eliminated or greatly improved their condition. Of the children treated with tea tree oil alone, only three out of 18 children were helped, and the iodine helped only one out of 16.
I've written a complete article on the Molluscum and Tea Tree Oil news item, along with links to the medical study. You can read it all right here. https://www.teatreewonders.com/molluscum-contagiosum-treatment.html#
These are amazing results when you combine the two ingredients together. If you don't want to end up with iodine stains though, you'll want to buy a prepared product. That's where ZymaDerm comes in.
ZymaDerm is a specially formulated product with iodine, tea tree oil, thuja, jojoba oil, and echinacea.
On the Walgreens site, one reviewer says about ZymaDerm for Molluscum Contagiosum
Molluscum works!
November 1, 2011
Pros: easy non-evasive.
"I had taken my 6 year daughter to the doctor because everything else I had tried only seem to make a little better, but then it would get worse.
Her doctor told us we'd need to see a dermotologist to get it burned or frozen off. The thought of putting my child through this was very upsetting to us.
I did a search and found that Walgreens would give us our money back if this didn't work, so we thought why not give it a try. It worked! All of the bumps are gone.
Be sure you follow the full instructions. At times it didn't seem to work, but then they started to dry up and slowly go away. It did take our daughter a complete month before they were completely gone. I would highly recommend this product to anyone, including anyone with small children. My daughter didn't mind it at all."
and another
"Amazing!!!!!
June 1, 2011
Pros: Easy To Use, it works!!!!
Cons: a little strong smelling but fades away quickly
"My daughter's doctor said that the bumps would go away on their own within 6-18months! The only treatment that she knew of may be painful and traumatic. So I waited. They seemed to be getting worse, so I decided to try this (ZymaDerm) . It worked like a miracle!!!! I definitely recommend trying this product."
You can see a little more on YouTube
The Special Offer I Promised
As I was saying at the beginning of this short note, we could use a little help. If you've run out of tea tree oil recently, or you've never tried tea tree oil from us here at www.teatreewonders.com, won't you please try a bottle now?

There are some folks that will tell me that this is absolutely nuts, but I am willing to take a risk and give it a try, because I believe that the readers of this newsletter, and of Tea Tree Wonders are essentially good people at heart.

I am going to offer you 1/2 ounce of tea tree oil for your freewill donation of at least 7.50 to cover postage and part of the cost of the product. For any donations from outside the USA, or of less than $7.50 no product will be shipped.

The offer will expire the same day that taxes are due. April 15th, 2012. I reserve the right though, to end this offer any time before April 15th, 2012.

I have just 35 of these 1/2 ounce bottles of tea tree oil that I'd like send out for your donation of $7.50 or more. Once those 35 1/2 ounce bottles are gone, this offer will be over.

Please. Help us out with a donation, either because you really like the information from www.teatreewonders.com, or because you'd like to help us cover our increased expenses, and we'll send you a 1/2 ounce bottle of tea tree oil.
If you only see the code above, you can also use this like to donate as well.
https://www.paypal.com/cgi-bin/webscr?cmd=_s-xclick&hosted_button_id=7CY48B65FF3LQ

That's All for now, thank you and I look forward to hearing from you, and providing the latest in Tea Tree Oil news, products, and uses.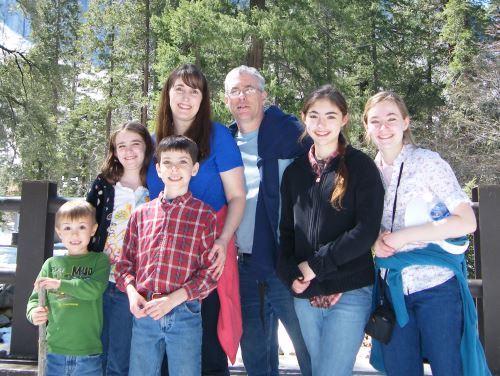 James Beane, www.teatreewonders.com