Moisturizing Creams and Lotions
Tea Tree Oil Moisturizing Creams and Lotions will Soothe your Skin...


Tea Tree Oil is applied in creams and lotions, to help alleviate skin conditions such as Psoriasis, Eczema and dry skin.

The best thing about addingtea tree oil to creams and lotions is that it really works. It has a great menthol smell and is completely natural.
Here is my personal little recipe for soothing and alleviating psoriasis, eczema and other related skin conditions...
Apply pure Tea Tree Oil directly to the area of infection several times a day with a cue tip or cotton stick.
It is also recommended to add tea tree oil to lotions, creams and soaps to keep the bacteria away.
I am Here to Help
I have an immense amount of information regarding tea tree oil moisturizing creams and lotions, and how it can aid the human body... Much is on this website. If you have any questions that have been unanswered feel free to fill out the "Contact Jim Beane" form and I will personally reply with the answers and make suggestions as to how tea tree oil may be able to help your situation.
I Love Spreading the Word About Tea Tree Oil :-)
Contact Jim Beane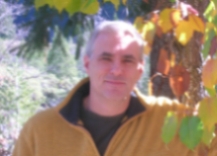 The Tea Tree Oil In Moisturizing Creams Also Used For Household Cleaning